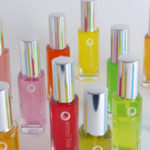 I have been my own guinea pig over the years.  I have tested sprays, essences, creams, music, etc and here are my all time favourites.
Soul Colour Sprays (www.soulcolour.com) – never be without them!  Click here to see and purchase at Michael's Messenger.
Elektra Magnesium Cream – Purchase from Elektralife:  http://elektralife.com.au/elektra-magnesium-cream-herbal-400g-jar.html
Any of John Levine's CD's.  'The Silence of…' range has proven time and time again to relax the mind and body enabling the energy field to expand leading to healing.  The Silence Range along with Joh's Archangel range are available through the Academy of Light's shop.